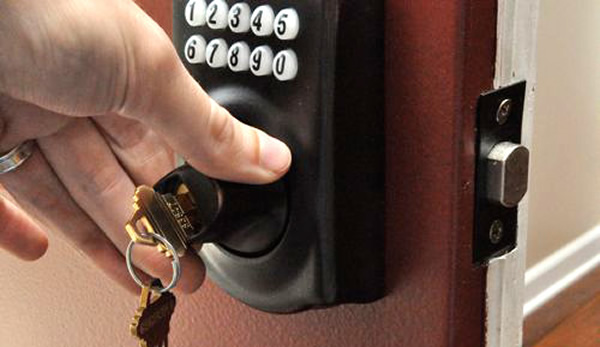 You can't trust the safety and well-being of your home and family to just anyone. This is why it is important for you to find a quality and reputable locksmith service. From Brooklyn lock installation to lock picking and key cutting, 718 Locksmith offers services from certified and trained technicians who know Brooklyn like the back of their hands.
Brooklyn Lock Installation Services
Did you recently move? Break up with your significant other? Are simply concerned that your home or apartment's security has been compromised? If so, then you need to call the team from 718 Locksmith right away. Offering 24 hour service means that you don't have to wait for peace of mind. No matter how complicated of a lock you have, our Brooklyn lock installers have the tools and know-how to get the job done properly and quickly.
Brooklyn Lock Repair Services
Another lock and key service offered by the technicians is lock repair in Brooklyn. No matter if your lock is damaged because of a potential break-in, broken key or any other cause, the locksmiths from 718 Locksmith can evaluate the issue and get the lock back to proper working condition quickly.
Fast Response and Experience Count
When you suspect the safety of your home or apartment has been compromised, every second counts. This is why 718 Locksmith offers a quick response time and utilizes high-tech GPS to pinpoint your location, getting the professional locksmiths to you even faster. We understand it can be a stressful situation and want to do what we can to minimize this stress.
Our team will secure every access point – all doors and windows – rekey, install a new lock or provide necessary repairs to ensure your home is safe and secure once again.
Professional Service You can Count On
When you call 718 Locksmith a technician will arrive at your location in a uniform and marked vehicle, making it clear who they are. Also, they will get right to work, and you can have peace of mind the job will be done in an efficient period of time because they have all the tools and equipment necessary on their truck – there will never be a time when the locksmith has to leave and return later to finish the work.
When it comes to your sense of safety in your own home, we are here to help what may have been compromised. We can also suggest additional security steps in terms of locks you may want to implement in order to increase your safety further. When you are looking for reliable, efficient and affordable locksmith services in Brooklyn, call 718 Locksmith right away.